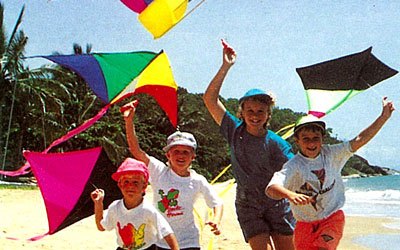 Easy-to-fly designs for children of all ages (& adults who want to be kids!)

Great have-fun-with-the-family designs like Dragons, Unicorns, Sharks, Pirates & Rainbows.
Light, safe, simple to assemble and simple to fly,
single line kites come in all shapes and sizes with designs to please everyone.
The kites we have selected here are all easy flyers that will fly in a wide wind range.
What's the best kite to buy?
Our advice is to check the age range and wind range to make sure it suits your kids, then get the one you think they will like looking at.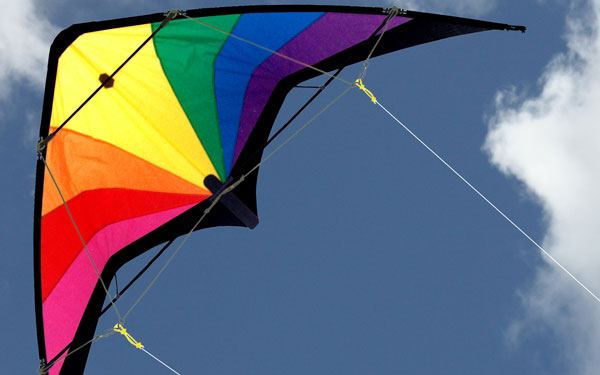 Steer your kite thru the sky, fly loop the loops, high dives, ground huggs, figure 8's and more…
Fast – agile – accurate – powerful …..these two line steerable kites are serious fun!
Smaller ones with 1.4 meter wingspan or less are great for 7 – 12 year olds,
Larger models, including carbon framed designs and powerfoils, are for Teens & Adults.

Models for Beginners to Experienced flyers, these are fast and powerful so they are not for younger kids.
What's the Best Kite to Buy?
Our advice is to fly the biggest one you can afford! Bigger kites will fly in a wider wind range, are easier to control and have more pull.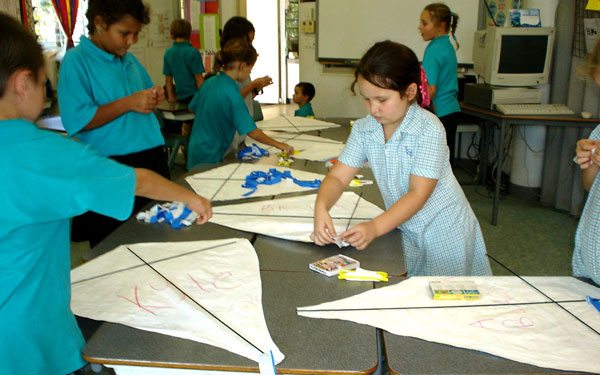 We have make-your-own kite making kits that are:-

– ideal for Classrooms, OSHC, Scouts, Clubs, Birthday parties & any other group.
– An excellent teaching medium for a wide range of learning environments.
– Great for library or community based workshops and activities.
– Or just a fun way to fill in an afternoon.                       Made from Tyvek & Fiberglass, these fly very easily.                                                                                                     Kite making kits for foolproof, fly-every-time kites for a successful and rewarding fun addition to any class activity, program or party.
All you need is crayons or paints to do the artwork.