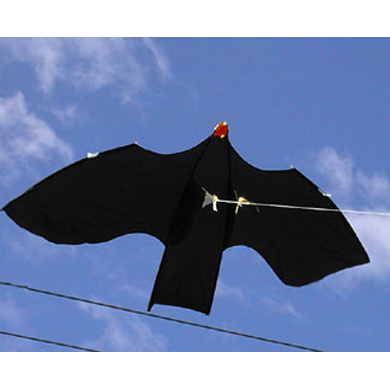 Bird Scarers
Price: $65
Realistic Flying Action - No Birds - Better Crop Yield.
This 'Sky Crow' bird kite is the best protection you can get for crops, vineyards, orchards or anywhere birds are a problem.
Work best from the top of a flexible pole (fiberglass, conduit, old fishing rod.) so they can work just as effectively even when there is no wind...They will still cast a shadow and it's this shadow of a Bird of Prey that feeding birds see and fear. Heavy Duty ripstop nylon sail with fibreglass frame.