Power kites are foil kites…no frames, they just fill with air.
These are very powerful and produce very strong pull for their size. Called Traction Kites, we use them to pull us around…on the beach, on grass, in the water… .
Definitely NOT for young kids!
What the difference between them? Size therefore power. A 2.4m foil generates nearly twice the pull of a 1.8m foil and a 3 meter is twice again.
Which do we recommend?Get either a small 1.5 meter (for young teenagers) or go straight to the 3 meter one, don't muck around in the middle!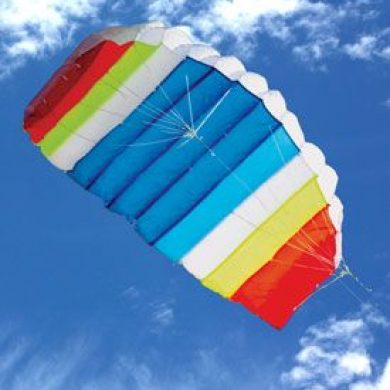 Less power then the big foils but a good young teenagers intro to power kites
Ripstop sail – twisted nylon lines
Winds: Medium
Size: 1.8m wingspan
Ages: 10 to 15 years
$69.00          * FREE Postage *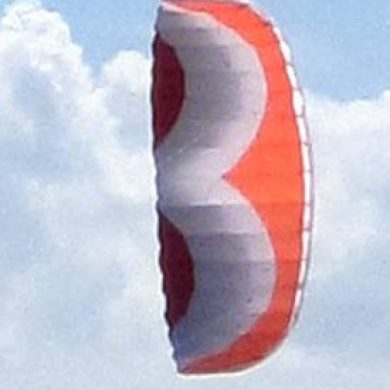 No frame – air filled cells
A powerful kite with consistent
pull across the wind window
Great Kitesurfing Trainer Kite
Size: 2.4m wingspan
Ages: 15 years to Adults
$159.00          * OUT OF STOCK  *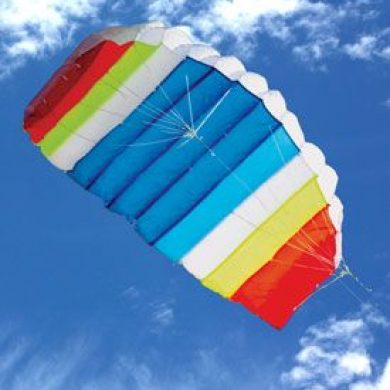 Less power then the big foils but a good young teenagers intro to power kites
Ripstop sail – twisted nylon lines
Winds: Medium
Size: 1.8m wingspan
Ages: 10 to 15 years
$69.00          * FREE Postage *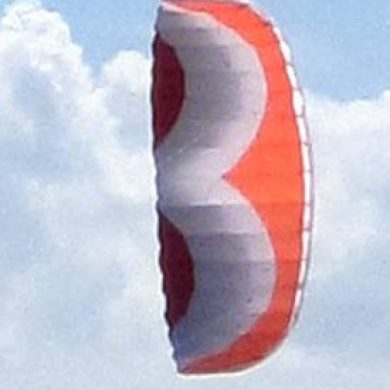 No frame – air filled cells
A powerful kite with consistent
pull across the wind window
Great Kitesurfing Trainer Kite
Size: 2.4m wingspan
Ages: 15 years to Adults
$159.00          * OUT OF STOCK  *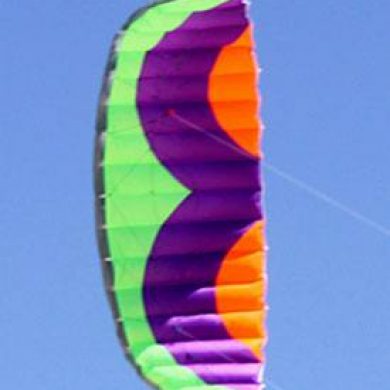 This is a big & powerful foil !!!
NOT for children under any circumstances
Great for Medium to Fresh winds
Size: 2.7 metre frameless foil
Ages: Older Teenagers & Adults only
was $225.00, now only $199.00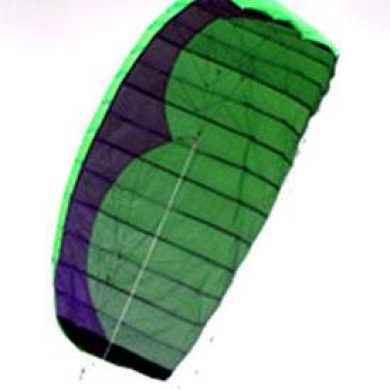 Fantastic traction kite for buggies & landboards Strong power and excellent control Winds: Medium to Fresh Size: 2.7m powerfoil Ages: adults only! $299.00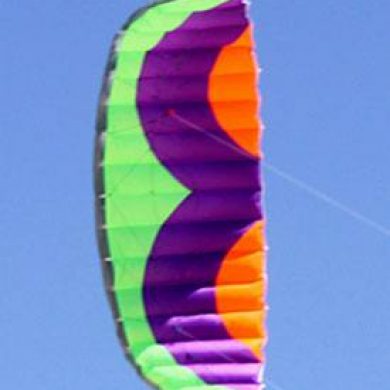 This is a big & powerful foil !!!
NOT for children under any circumstances
Great for Medium to Fresh winds
Size: 3.0 metre frameless foil
Ages: Older Teenagers & Adults only
$175.00          * FREE Freight *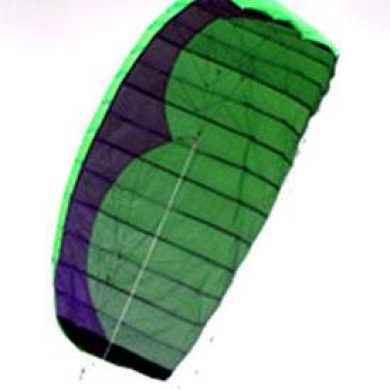 Fantastic traction kite for buggies & landboards
Strong power and excellent control
Winds: Medium to Fresh
Size: 2.7m powerfoil
Ages: adults only!
$245.00 * FREE Freight *